30-minute Guide to Multi-Cloud/Hybrid API and Application Integration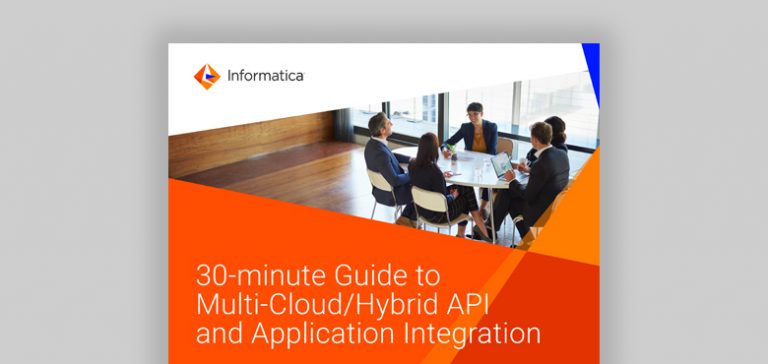 Multi-cloud and hybrid integration accelerates your business operations and provides the right insights at the right time for high-impact business decisions.
Application integration is a critical success factor for data-driven digital transformations. This helps you deliver the insights, processes, and efficiencies you'll need to unleash the power of data and take your business to the next level.
It's time to think differently about your integration strategy as you move to multi-cloud and hybrid environments. 
Read this guide to learn how to deploy an integration strategy that enables better service, and faster delivery, with less cost. 
Sponsored by: Informatica
This page is FastPass tested and is compliant with Microsoft Accessibility features.
Get Exclusive Access to the Guide
11908-11907
30-minute Guide to Multi-Cloud/Hybrid API and Application Integration
By downloading this publication, you understand and agree that you are providing your personal information to Anteriad, LLC, and Anteriad may share your personal information with Informatica, pursuant to Anteriad's Privacy Policy. Furthermore, Informatica may use your personal information to provide you with marketing materials and contact you regarding its services, pursuant to Privacy Statement.