5 Best Practices for Modernizing Your Month-End Close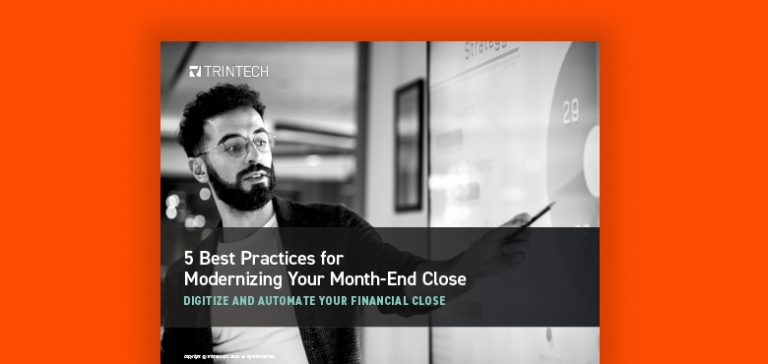 F&A teams must spend a lot of time using conventional manual techniques to finish the month-end closing process. You can quickly transition your team from laborious processes to innovative technology with the help of contemporary automation solutions to achieve a quicker and more precise month-end closing process. 
While the repetitive tasks are handled, financial close automation enables your team to concentrate on strategic initiatives that add value and have a real impact on your organization. 
Download this eBook with 5 best practices for modernizing the month-end close to assist you in getting the process off to a clear start with a clear path and guidelines. 
Sponsored by: Trintech
This page is FastPass tested and is compliant with Microsoft Accessibility features.
Get Exclusive Access to the eBook
14685-14675
5 Best Practices for Modernizing Your Month-End Close
By downloading this publication, you understand and agree that you are providing your personal information to Anteriad, LLC, and Anteriad may share your personal information with Trintech, pursuant to Anteriad's Privacy Policy. Furthermore, Trintech may use your personal information to provide you with marketing materials and contact you regarding its services, pursuant to Privacy Statement.