5 Factors You Can't Afford to Overlook as You Evolve and Optimize Your Cloud Strategy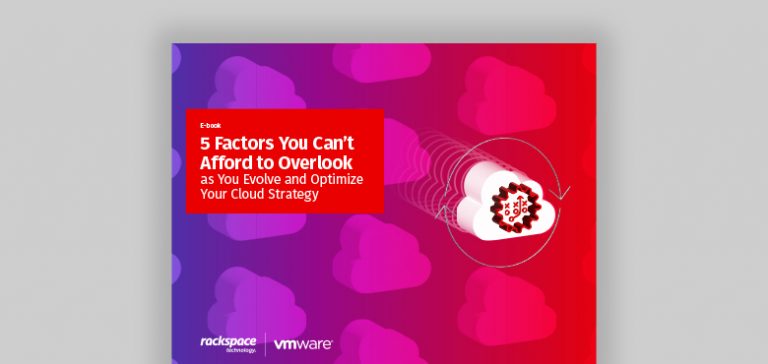 Do you plan to move your IT systems to the cloud?
If you answered yes, it's critical to understand the infrastructure's business purpose and how it supports IT strategy.
Download this eBook and learn how 5 factors are provided to assist you to consider some key aspects before moving all or part of your IT organizational structure to the cloud. These factors include:
Cloud is not a choice between private and public
Cloud is an operating model, not a destination
It's all about workloads and applications
A hybrid cloud can be temporary or permanent
Service providers can simplify complexity
Sponsored by: Rackspace
This page is FastPass tested and is compliant with Microsoft Accessibility features.
Get Exclusive Access to the eBook
13393-13392
5 Factors You Can't Afford to Overlook as You Evolve and Optimize Your Cloud Strategy
By downloading this publication, you understand and agree that you are providing your personal information to Anteriad, LLC, and Anteriad may share your personal information with Rackspace, pursuant to Anteriad's Privacy Policy. Furthermore, Rackspace may use your personal information to provide you with marketing materials and contact you regarding its services, pursuant to Privacy Statement.