5 Reasons to Choose Parallels RAS over Citrix Solutions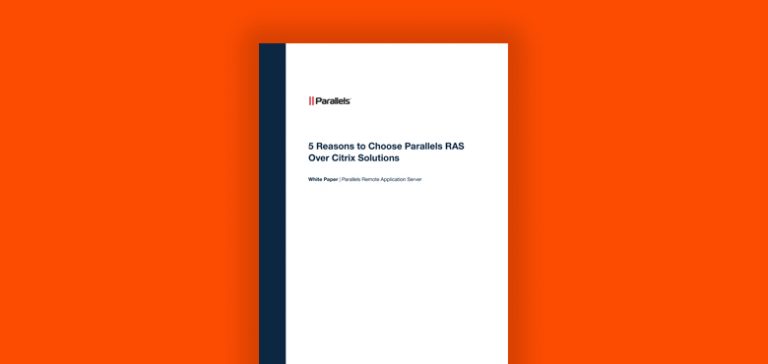 The Internet and modern computing have empowered businesses to be more productive. For your business to be competitive today, you should improve the efficiency of all your IT assets and make them available 24/7.
Virtualization technology is the obvious solution for building efficient and cost-effective solutions that enable all your employees to access their data and virtual desktops securely.
Read this white paper to explore how choosing Parallels RAS enables businesses to build a fully scalable, secure, and high-availability application and virtual desktop solution for on-premises, hybrid, and cloud scenarios.
Sponsored by: Parallels
This page is FastPass tested and is compliant with Microsoft Accessibility features.
Get Exclusive Access to the White Paper
10950-10949
5 Reasons to Choose Parallels RAS over Citrix Solutions
By downloading this publication, you understand and agree that you are providing your personal information to Anteriad, LLC, and Anteriad may share your personal information with Parallels, pursuant to Anteriad's Privacy Policy. Furthermore, Parallels may use your personal information to provide you with marketing materials and contact you regarding its services, pursuant to Privacy Statement.