5 Remedies for the Top IT Pains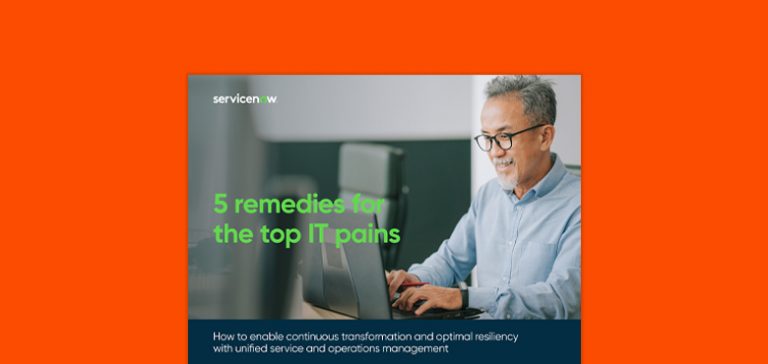 When IT services are integrated into a single platform, major IT incidents can be remedied 53% faster. This results in excellent service experiences for both employees and customers.
The shifts in the workforce and processes have revealed acute shortfalls in IT systems and approaches. 
Get this eBook for 5 solutions to common IT problems, allowing you to gain true control of IT costs, scale IT support, increase productivity, and deliver exceptional experiences. 
Sponsored by: ServiceNow
This page is FastPass tested and is compliant with Microsoft Accessibility features.
Get Exclusive Access to the eBook
15943-15941
5 Remedies for the Top IT Pains
By downloading this publication, you understand and agree that you are providing your personal information to Anteriad, LLC, and Anteriad may share your personal information with ServiceNow, pursuant to Anteriad's Privacy Policy. Furthermore, ServiceNow may use your personal information to provide you with marketing materials and contact you regarding its services, pursuant to Privacy Statement.