8 Hiring Metrics You Should Be Measuring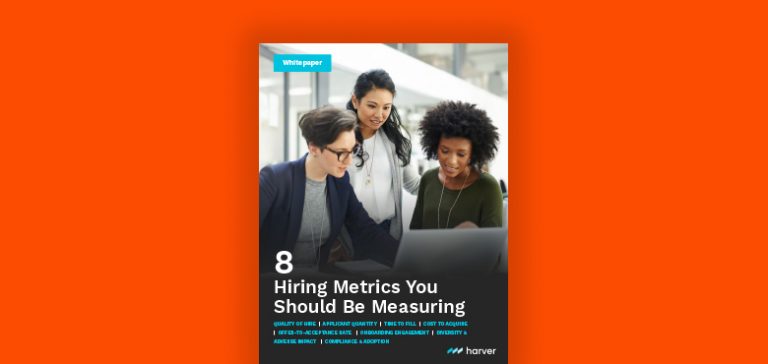 Data-driven recruitment is not complete without recruitment metrics, which assess the efficiency and health of the hiring process. 
These metrics and data analytics can be used by HR professionals to attract talent and develop plans to boost employee retention rates. 
To increase business value and facilitate strategic workforce planning, talent acquisition teams also benefit from recruitment metrics. 
Download this white paper to explore the 8-recruitment metrics to make wise hiring choices for vacant positions. 
Sponsored by: Harver
This page is FastPass tested and is compliant with Microsoft Accessibility features.
Get Exclusive Access to the White Paper
15814-15774
8 Hiring Metrics You Should Be Measuring
By downloading this publication, you understand and agree that you are providing your personal information to Anteriad, LLC, and Anteriad may share your personal information with Harver, pursuant to Anteriad's Privacy Policy. Furthermore, Harver may use your personal information to provide you with marketing materials and contact you regarding its services, pursuant to Privacy Statement.