8 Ways Brand Advertisers, Ad Agencies, and Adtech Companies Can Boost Insights and ROI with the Media Data Cloud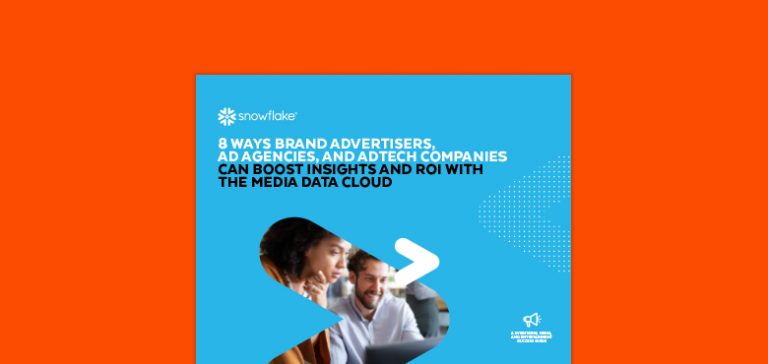 The digital landscape is evolving at a rapid pace, and as brand advertisers, advertising, and marketing agencies, and AdTech companies, it is crucial to adapt swiftly. In the face of consumer-driven measures to remove advertising and tracking, coupled with increased regulatory scrutiny, transparency has become paramount.
Download the eBook and explore how media companies are leveraging the potential of an effective data cloud solution to overcome these challenges and seize market opportunities.
Also discover how you can: optimize advertising and campaign effectiveness; embrace privacy-preserving advertising; unlock new channels; and collaborate securely.
Sponsored by: Snowflake
This page is FastPass tested and is compliant with Microsoft Accessibility features.
Get Exclusive Access to the eBook
18219-18218
8 Ways Brand Advertisers, Ad Agencies, and Adtech Companies Can Boost Insights and ROI with the Media Data Cloud
By downloading this publication, you understand and agree that you are providing your personal information to Anteriad, LLC, and Anteriad may share your personal information with Snowflake, pursuant to Anteriad's Privacy Policy. Furthermore, Snowflake may use your personal information to provide you with marketing materials and contact you regarding its services, pursuant to Privacy Statement.