Best Practices for Data Destruction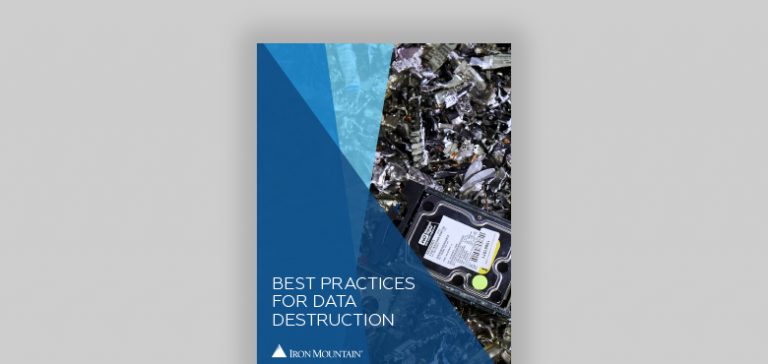 The best data destruction method is determined by the type of media, the sensitivity of the data, and the asset's end-of-life value. Many businesses try to destroy data on their own. Internal time and resources are rarely used in this manner.
The majority of IT asset disposition companies have the ability and scale to accomplish data destruction at a substantially lower cost.
Download this white paper and learn how Iron Mountain's Secure IT Asset Disposition solution helps companies ensure that their IT assets are properly destroyed, recycled, or repurposed for maximum value.
Sponsored by: Iron Mountain
This page is FastPass tested and is compliant with Microsoft Accessibility features.
Get Exclusive Access to the White Paper
13640-13637
Best Practices for Data Destruction
By downloading this publication, you understand and agree that you are providing your personal information to Anteriad, LLC, and Anteriad may share your personal information with Iron Mountain, pursuant to Anteriad's Privacy Policy. Furthermore, Iron Mountain may use your personal information to provide you with marketing materials and contact you regarding its services, pursuant to Privacy Statement.