ESG as a Critical Component of Supplier Management in Banking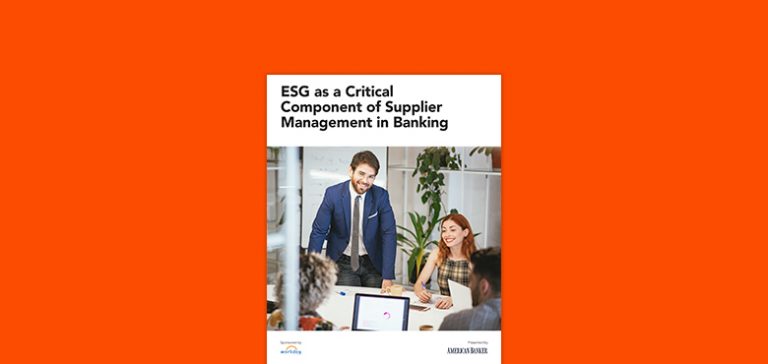 Corporations now are expected to have a community around their product and have a societal duty to be inclusive yet diversified. That means that investors aren't the only stakeholders in businesses today, especially in banking.
See how considering ESG metrics can help you put your humanitarian side, forwards, to the people out there. Make changes today and reap the benefits tomorrow!
Sponsored by: Workday
This page is FastPass tested and is compliant with Microsoft Accessibility features.
Get Exclusive Access to the White Paper
17530-17529
ESG as a Critical Component of Supplier Management in Banking
By downloading this publication, you understand and agree that you are providing your personal information to Anteriad, LLC, and Anteriad may share your personal information with Workday, pursuant to Anteriad's Privacy Policy. Furthermore, Workday may use your personal information to provide you with marketing materials and contact you regarding its services, pursuant to Privacy Statement.