Evaluation of Digital Experience Management Solution Providers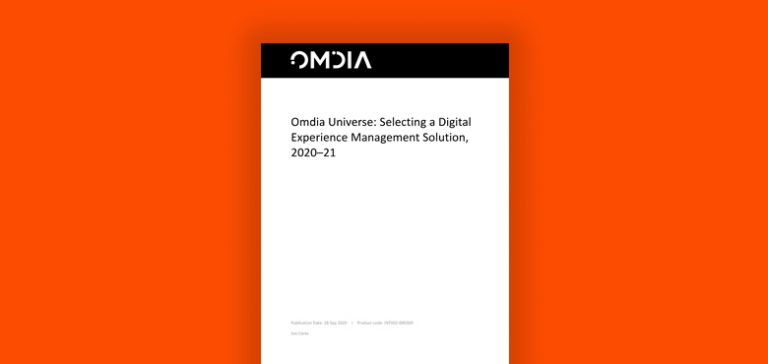 This report from Omdia will help CMOs, CIOs, and business managers in selecting a DXM platform that provides the capabilities they require to help achieve digital transformation strategies. 
Evaluate 13 vendors across different categories such as web content, analytics, digital asset management, cloud capabilities, and so on.  
This report lays down: 
A comprehensive, unbiased review of the leading DXP vendors

 

Market vendor analysis and key market trends 

 

Key differentiators and strengths of DXP vendors

 
Sponsored by: Omdia
This page is FastPass tested and is compliant with Microsoft Accessibility features.
Get Exclusive Access to the Report
12811-12812
Evaluation of Digital Experience Management Solution Providers
By downloading this publication, you understand and agree that you are providing your personal information to Anteriad, LLC, and Anteriad may share your personal information with Omdia, pursuant to Anteriad's Privacy Policy. Furthermore, Omdia may use your personal information to provide you with marketing materials and contact you regarding its services, pursuant to Privacy Statement.