Harness Data to Reinvent Your Organization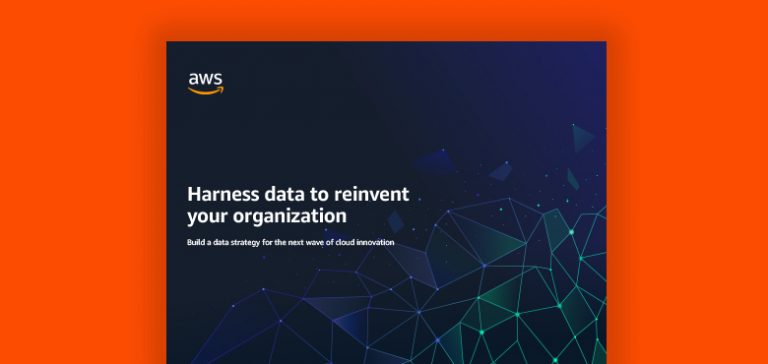 You need to be relentless and tenacious in your pursuit of the truth if you want to be a leader who will reinvent. Additionally, you must be equipped with the necessary tools to maintain your agility and take advantage of new opportunities. You must create a data-driven strategy for your company to accomplish this.  
This eBook will teach you:  
The advantages of a data-driven approach

 

How to create new experiences, and modernize your data infrastructure

 

What a "data-driven culture" entails

 
Download this eBook to learn how your business can maintain its growth and relevance. 
Sponsored by: AWS
This page is FastPass tested and is compliant with Microsoft Accessibility features.
Get Exclusive Access to the eBook
14832-14830
Harness Data to Reinvent Your Organization
By downloading this publication, you understand and agree that you are providing your personal information to Anteriad, LLC, and Anteriad may share your personal information with AWS, pursuant to Anteriad's Privacy Policy. Furthermore, AWS may use your personal information to provide you with marketing materials and contact you regarding its services, pursuant to Privacy Statement.