How Four Leading Businesses Optimized Real-Time Advertising Performance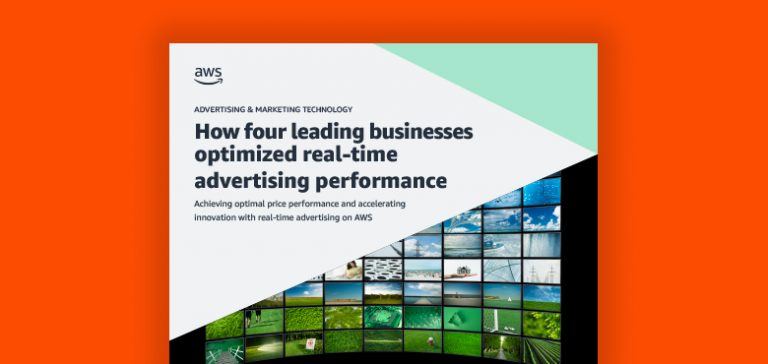 When running scaled data workloads, advertising platforms frequently need to ingest terabytes or petabytes of fine-grained data each month about digital events like ad impressions or ad clicks- all while keeping costs in check. 
Performance and cost requirements are even more stringent for platforms running workloads like ultra-low latency real-time bidding and ad serving. Ad tech companies have tens of milliseconds to respond to partners before they miss their chance to buy (or sell) an advertisement. 
This eBook provides cases of how businesses have used AWS solutions for advertising platforms to significantly increase performance, decrease latency, avoid bottlenecks, and optimize costs. 
Sponsored by: AWS
This page is FastPass tested and is compliant with Microsoft Accessibility features.
Get Exclusive Access to the eBook
14746-14745
How Four Leading Businesses Optimized Real-Time Advertising Performance
By downloading this publication, you understand and agree that you are providing your personal information to Anteriad, LLC, and Anteriad may share your personal information with AWS, pursuant to Anteriad's Privacy Policy. Furthermore, AWS may use your personal information to provide you with marketing materials and contact you regarding its services, pursuant to Privacy Statement.