Leveraging Cloud Information Management Solutions for Government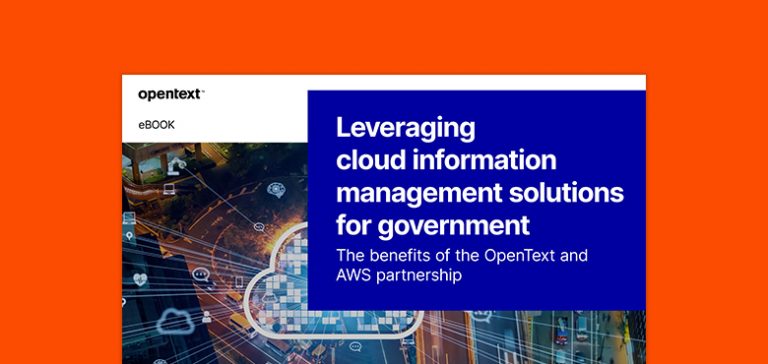 Governments work hard to deliver on citizens' expectations for simple, cost-effective digital experiences that improve services.
Additionally, government organizations find it difficult to innovate with their current systems and infrastructure due to a lack of technical resources.
Download this eBook and learn how government cloud solutions facilitate a smooth transition to digital transformation that changes how agencies collaborate and work, leading to more agile and resilient operations.
Sponsored by: OpenText
This page is FastPass tested and is compliant with Microsoft Accessibility features.
Get Exclusive Access to the eBook
16863-16862
Leveraging Cloud Information Management Solutions for Government
By downloading this publication, you understand and agree that you are providing your personal information to Anteriad, LLC, and Anteriad may share your personal information with OpenText, pursuant to Anteriad's Privacy Policy. Furthermore, OpenText may use your personal information to provide you with marketing materials and contact you regarding its services, pursuant to Privacy Statement.