Modern AI Infrastructure for Enterprise Imaging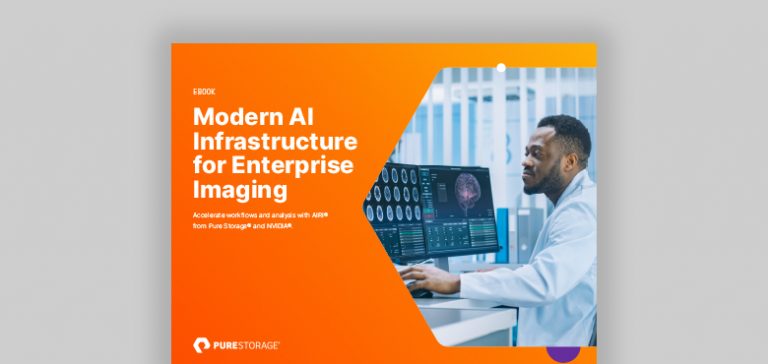 Traditional infrastructure poses many barriers to your life science projects. Enterprise imaging remains one of the most effective ways of augmenting innovation and decision making, but poor infrastructure can slow down your scientific accomplishments. But not anymore.
In this eBook, you will explore companies and industry use cases of an end-to-end infrastructure solution that is helping optimize physician workflows, reduce go-to-market time, and accelerate major research projects. 
Learn how to increase innovation with a single, AI-ready solution – powered by FlashBlade® and NVIDIA DGX™ A100 servers – that is making Dynamic Imaging easy and potentially speeding time to scientific discoveries.
Sponsored by: Pure Storage
This page is FastPass tested and is compliant with Microsoft Accessibility features.
Get Exclusive Access to the eBook
10048-10049
Modern AI Infrastructure for Enterprise Imaging
By downloading this publication, you understand and agree that you are providing your personal information to Anteriad, LLC, and Anteriad may share your personal information with Pure Storage, pursuant to Anteriad's Privacy Policy. Furthermore, Pure Storage may use your personal information to provide you with marketing materials and contact you regarding its services, pursuant to Privacy Statement.