Modern Chat Compliance and Security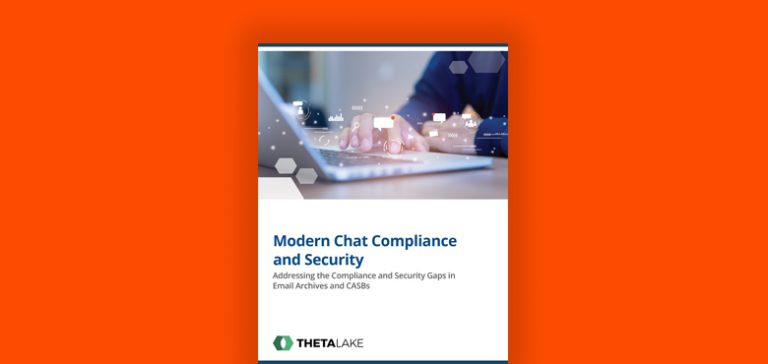 After the pandemic, everyone has adapted to this new world where we spend our days switching between video meetings, chat windows, and email.  
And it has created a new set of security, compliance, and regulatory challenges for employers. 
With today's innovative chat platforms, Theta Lake's security and risk management solution is specifically designed to assist enterprises in effectively resolving compliance and security concerns. Briefly, Theta Lake offers: 
Digital channels enable agility and growth and create security

 

Security and compliance need to work together to establish risk responsibilities 

 

Detections beyond lexicons, using machine learning to find compliance

 
Sponsored by: Theta Lake
This page is FastPass tested and is compliant with Microsoft Accessibility features.
Get Exclusive Access to the White Paper
14098-14097
Modern Chat Compliance and Security
By downloading this publication, you understand and agree that you are providing your personal information to Anteriad, LLC, and Anteriad may share your personal information with Theta Lake, pursuant to Anteriad's Privacy Policy. Furthermore, Theta Lake may use your personal information to provide you with marketing materials and contact you regarding its services, pursuant to Privacy Statement.