Move and Modernize Your Custom and Third-Party Applications to Oracle Cloud Infrastructure (OCI)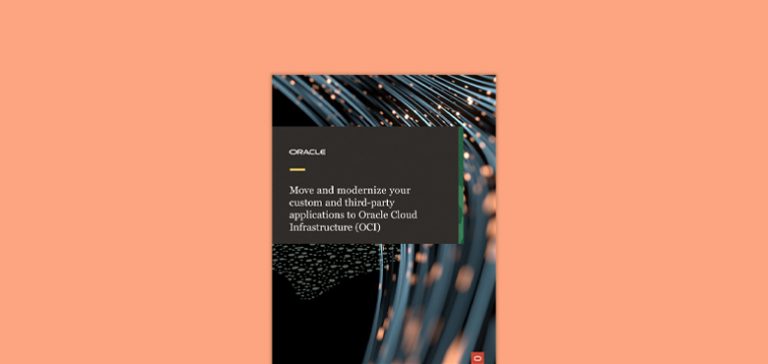 Organizations use custom apps to support a variety of business activities, ranging from in-house IT applications to departmental applications.
As custom apps are challenging to develop and manage on-premises, IT and business leaders are considering moving them to the cloud to ensure that they can support businesses efficiently.
With minimal architectural, re-integration, and business process modifications, you can migrate custom apps to Oracle Cloud Infrastructure (OCI).
Explore how to:
Boost performance and improve scalability
Reduce manual work with platform services
Improve user experience with new interfaces
Make migration easy with Oracle Cloud Lift Services
Sponsored by: Oracle
This page is FastPass tested and is compliant with Microsoft Accessibility features.
Get Exclusive Access to the Guide
16755-16753
Move and Modernize Your Custom and Third-Party Applications to Oracle Cloud Infrastructure (OCI)
By downloading this publication, you understand and agree that you are providing your personal information to Anteriad, LLC, and Anteriad may share your personal information with Oracle, pursuant to Anteriad's Privacy Policy. Furthermore, Oracle may use your personal information to provide you with marketing materials and contact you regarding its services, pursuant to Privacy Statement.