Rethinking the Gig Workforce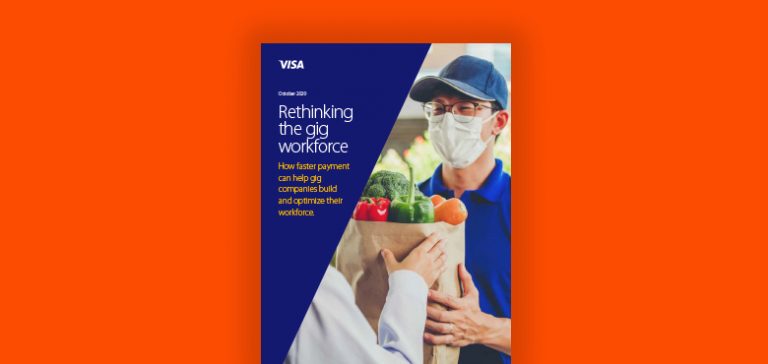 Companies that want to build a dedicated gig workforce and then nurture them with a focus on loyalty and retention. This entails maintaining a focus on satisfying these workers' two primary needs:
The flexible and autonomous working style they prefer
Consistent income on which they can rely
To gain the loyalty of the most valuable gig workers, you must also provide a dependable and secure option for real-time payments.
Download this eBook and learn how Visa is helping gig companies provide the fastest, most reliable real-time payment options via Visa Direct.
Sponsored by: Visa
This page is FastPass tested and is compliant with Microsoft Accessibility features.
Get Exclusive Access to the Report
14581-14583
Rethinking the Gig Workforce
By downloading this publication, you understand and agree that you are providing your personal information to Anteriad, LLC, and Anteriad may share your personal information with Visa, pursuant to Anteriad's Privacy Policy. Furthermore, Visa may use your personal information to provide you with marketing materials and contact you regarding its services, pursuant to Privacy Statement.