Storage and Data Management – The Uncomfortable Truth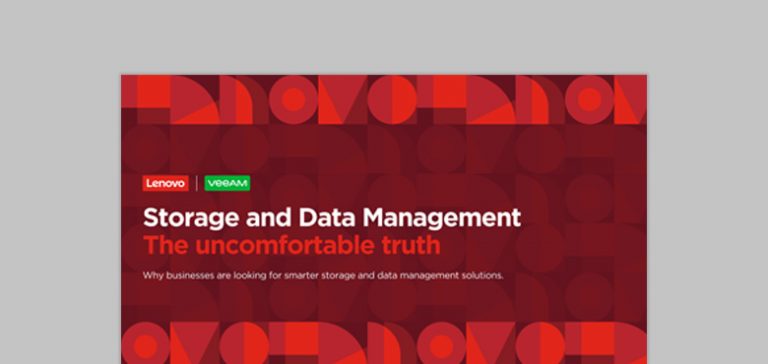 Does your data have a home?
While businesses are relying on backup solutions that scale as data grows, there is no complete guarantee against internal and external risks of data deletion or breach respectively. Smartness lies in having a storage and data solution that promises support, backup, and other built-in services.
This guide offers the right advice, in two separate parts.
In the first part, you'll discover:
Common risks of out-of-date storage and data management
Real business case studies of data storage and management challenges
In the second part, you'll explore:
Enterprise-wide storage and data management solutions
The benefits of Lenovo and Veeam's new, modern solutions
Sponsored by: Lenovo
This page is FastPass tested and is compliant with Microsoft Accessibility features.
Get Exclusive Access to the Guide
17666-17665
Storage and Data Management - The Uncomfortable Truth
By downloading this publication, you understand and agree that you are providing your personal information to Anteriad, LLC, and Anteriad may share your personal information with Lenovo, pursuant to Anteriad's Privacy Policy. Furthermore, Lenovo may use your personal information to provide you with marketing materials and contact you regarding its services, pursuant to Privacy Statement.