The Life Sciences Industry Is Evolving, Here's What You Need to Know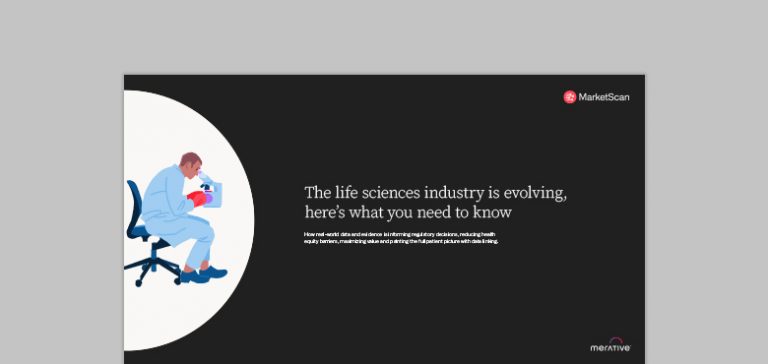 Technology and real-world data (RWD) often pose formidable obstacles in the world of life sciences, given their ever-growing volume and intricacy. However, these challenges also foster innovation that reshapes the healthcare landscape.
Each day, RWD grows in value, playing a vital role in product development and shaping the healthcare ecosystem. Despite this, the journey toward true healthcare transformation is far from complete.
Read this report to equip yourself with the insights to navigate the complexities of data-driven healthcare and transform your approach to evidence-based decision-making.
Sponsored by: Merative
This page is FastPass tested and is compliant with Microsoft Accessibility features.
Get Exclusive Access to the Report
17752-17751
The Life Sciences Industry Is Evolving, Here's What You Need to Know
By downloading this publication, you understand and agree that you are providing your personal information to Anteriad, LLC, and Anteriad may share your personal information with Merative, pursuant to Anteriad's Privacy Policy. Furthermore, Merative may use your personal information to provide you with marketing materials and contact you regarding its services, pursuant to Privacy Statement.