The New Normal Requires a Standard for Efficiency in Finance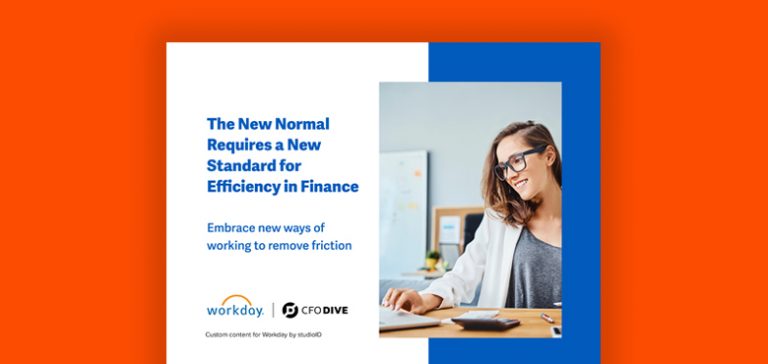 Due to outdated technology and an overreliance on paper records, the finance function has faced critical roadblocks in recent years. 
As a result, many financial and accounting processes are unable to adapt to changing conditions and new ways of working. 
In this eBook, you'll explore how organizations can achieve 'frictionless finance,' a seamless accounting and financial management ecosystem based on advanced technology. 
Sponsored by: Workday
This page is FastPass tested and is compliant with Microsoft Accessibility features.
Get Exclusive Access to the eBook
14007-14008
The New Normal Requires a Standard for Efficiency in Finance
By downloading this publication, you understand and agree that you are providing your personal information to Anteriad, LLC, and Anteriad may share your personal information with Workday, pursuant to Anteriad's Privacy Policy. Furthermore, Workday may use your personal information to provide you with marketing materials and contact you regarding its services, pursuant to Privacy Statement.