The Smart Service Desk—Three Ways Analytics and Machine Learning Can Transform Your Service Desk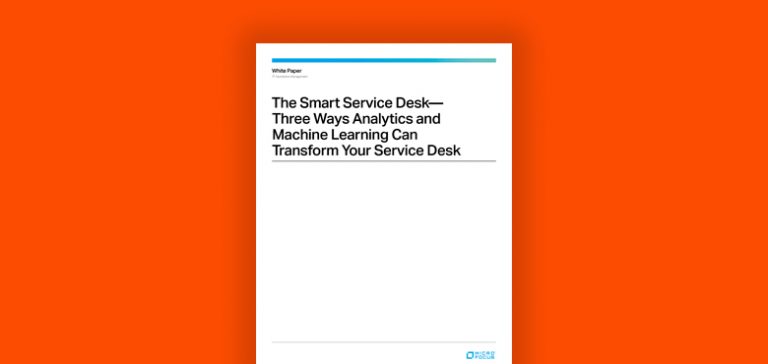 Do you want your IT organization to deliver services faster with improved service quality while radically reducing the number of IT tickets?
This white paper outlines details on a new approach for IT Service Management – one that helps organizations turn the challenges of IT complexity into opportunities for improving IT performance.
3 ways analytics and machine learning can transform your service desk: 
Empowering service improvement 

Handling  tickets more simply, quickly, and effectively 

Enabling self-service
Micro Focus provides comprehensive service desk solutions – to deploy quickly either self-managed in a private or public cloud, or delivered as a service (SaaS).
Sponsored by: MicroFocus
This page is FastPass tested and is compliant with Microsoft Accessibility features.
Get Exclusive Access to the White Paper
10137-10136
The Smart Service Desk—Three Ways Analytics and Machine Learning Can Transform Your Service Desk
By downloading this publication, you understand and agree that you are providing your personal information to Anteriad, LLC, and Anteriad may share your personal information with MicroFocus, pursuant to Anteriad's Privacy Policy. Furthermore, MicroFocus may use your personal information to provide you with marketing materials and contact you regarding its services, pursuant to Privacy Statement.