The Ultimate Checklist for Choosing Subscription Billing Software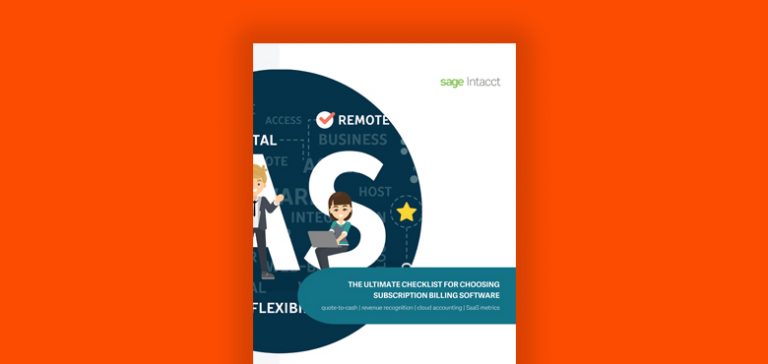 It's easy to get overwhelmed by all the choices available for subscription billing and management software. Therefore, it is important to vet the features and benefits of each platform so you can make the best decision to support your subscription billing needs. 
Read this guide to discover a checklist that ensures you have an agile platform capable of supporting your subscription billing needs.
This checklist evaluates SaaS accounting software solutions and ensures you get the modern features you need in your new system.
Sponsored by: Sage Intacct
This page is FastPass tested and is compliant with Microsoft Accessibility features.
Get Exclusive Access to the Guide
11561-11562
The Ultimate Checklist for Choosing Subscription Billing Software
By downloading this publication, you understand and agree that you are providing your personal information to Anteriad, LLC, and Anteriad may share your personal information with Sage Intacct, pursuant to Anteriad's Privacy Policy. Furthermore, Sage Intacct may use your personal information to provide you with marketing materials and contact you regarding its services, pursuant to Privacy Statement.